There are higher requirements and more difficulties for many hardened molds. Hence general carbide cutters cannot reach such request of accuracy. Therefore, it should pay more attention to selection of cutting tools for hardened material.
Since hardening material which HRC is above 50, with higher hardness, the carbide cutter is difficult to meet the processing requirements, it will cause badly wear even break after CNC machining for about ten minutes. General carbide cutters cannot reach the request accuracy because the hardened mold is with higher requirement and difficulty.
Some points for choosing cutters for machining hardened materials as below:
Select super micro grain carbide rod and design high rigid tool body to ensure toughness and rigidity of the tool.
Select the blade the design of the large helix angle ranging from sub-and four-blade design so that the cutters may reach radial beating with heavy cutting within high-speed and high hardness cutting.
Choose carbide cutter with new crystal coating. PVD coating almost cannot be used in high hardness cutting.. the crystal coating may solve it basically about the high temperature / acid resistance / wear / and longer tool life.
Cooperate with the powerful tool companies to get their further technical supports and tool configuration, reducing the procurement chain and purchasing costs.
Good carbide cutters with high rigidity of the tool body and new type coating may get high efficiency, precision, and longer tool life. From pre-hardened steel to hardened steel, during high-speed, and high efficient processing; from rough to high precision machining, to achieve a long life; high precision; high quality processing makes it is easier to proceed high-speed and high rigid machining.
Article reference source : NewMaker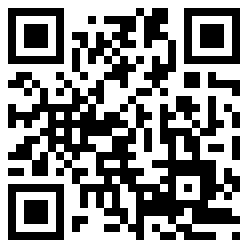 Bewise Inc., being a professional manufacturer of various cutting tools, is endeavoring to make excellent products. We are very experienced in custom-made tools, and good at solving customers' problems when they meet difficulties and troubles. Through everlasting research and practices, we understand thoroughly about different materials of cutters and cutting tools.
BW's popular products for tool series including circular saw, carbide cutting tool, saw blade, wood saw blade, special tool,side milling cutter, …etc; For machines we have spiral tube cooler, cutter grinder, and the latest design and advanced powder forming machine / pelletizer. Bewise is a superior manufacturer and supplier of cutter production and machinery industry.